Blog Home
Teamwork saves 4th of July!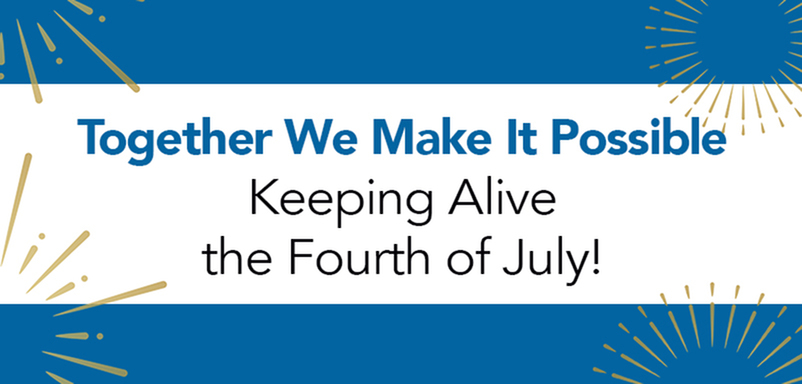 The letter below was submitted by Steven Bloomfield, CM at Advenir At Walden Lake.
I wanted to share with you a situation that happened here at the property on July 3rd, that in my opinion ultimately embodies our first core value, "Together We Make It Possible".
At about 10:00 am on July 3rd, Miami Dade Health Department showed up at the property for an unscheduled pool inspection. To my surprise, the inspector told me that we had failed the inspection. This was a result of some miscommunications between our technicians and our vendors. It seems the fuel pump was not working at the required capacity. In addition, as per the Miami Dade Health Department, due to the size of our pool we are required to have two safety rings and two life hooks with poles. We had one of each. As a result of these failures the inspector said she would be shutting down the pool. Mind you, this was the day before July 4th!
Sue Acuna happened to be at Walden that morning helping with another task, and immediately turned to me after seeing the angst on my face, telling me, "We'll figure this out together and get it resolved". I immediately also called Jack to alert him of the situation. As always, Jack was cool and collected and advised how to proceed. While on the phone with Jack, Sue had already jumped into "solution mode" and began making phone calls to the Miami Dade Health Department. Sue was able to determine that MDHD did not inspect the pool in 2018, thus leaving us uninformed of any violations that were standing. As a result of this discovery, MDHD agreed -after Sue's persistence- to come back later that day to re-inspect so we would be able to open for the July 4th holiday.

I called our pool vendor to find out what was going on with the pump, although my main focus was getting them back out to immediately to fix the issue. The pool vendor agreed to come out, but not before 3:30 pm. That wouldn't work because the re-inspection was at 3:30 pm. I called Jack to give him an update. Jack then immediately jumped into "solution mode" as well and called the pool vendor. As a result of his call they miraculously showed up at 1pm and were able to get the pump up and running.
In the interim, Sue and I went to Leslie's Pool Supply to purchase the needed safety equipment. As Murphy's Law would have it, they didn't have everything we needed. Fortunately, Sue had spares of the additional equipment we needed at San Tropez and was able to loan it to Walden while we waited for ours to be delivered.
Suffice to say, the MDHC Inspector came back for a re-inspection and passed us allowing us to have the pool remain open for the July 4th holiday! That would not have been the case if it wasn't for Sue and Jack, who in my opinion saved the day. They truly personified "Together We Make It Possible"!
So, I'm happy to say this story had a happy ending, again as a result of the teamwork of Sue and Jack!
Steven Bloomfield
Advenir At Walden Lake
Community Manager
THAT'S how you get things done! Great job Sue, Jack, and Steven!! No doubt our residents enjoyed their pool on the holiday thanks to your can-do attitude and refusal to give up. We are so proud of you!