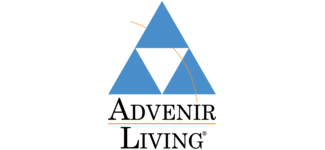 About Advenir Living
Advenir Living exists to impact people with fulfilling work, exceptional service, and unparalleled living.



Core Values
Advenir Living is built on the foundation of Truth, Kindness, Fairness, and Love. These pillars are the basis of our Core Values, and these values form the compass by which we operate our business at all levels.
Core Values are the following:
Together We Make It Possible: Teamwork is collective success, not individual. It works collaboratively, across departments, drawing on the strengths, talents, and expertise of others to advance the priorities of the Company.
All-In Customer Service: Customer service is not just good service, not just great service, but exceptional service to our associates, residents, vendors, and investors. It means taking the initiative to go above and beyond to impact our customers with a "WOW" experience every single time.
Work Smarter, Not Harder: Innovation is dynamic, not stagnant. It is driven by initiative, learning, creativity, and a constant desire to deliver better results more efficiently and economically.
Winners Exceed Expectation: Winning is the on-going pursuit of excellence, not mediocrity. It consistently delivers great results exceeding internal benchmarks, industry standards, and customer expectations.
Always Do The Right Thing: Integrity always does the right thing, even when no one is watching. It always upholds Advenir's beliefs and values. It always does for others as you would want them to do for you.
It's About Us, Not About You: Humility treats everyone with respect. It recognizes the contribution of others and advances the reputation of Advenir, instead of promoting self. Humility is confident, secure, decisive, and action-oriented while directing praise to others.
Work-Fun-Life Balance: Peak Performance includes a healthy balance of fulfilling work, fun and leisure. Fulfilling work is characterized by productivity, meaning, enjoyment, laughter, and healthy relationships.
At Advenir Living we truly live by these Core Values, implementing them every day and recognizing associates who personify them. Our leadership teams continually develop methods to encourage and promote a healthy work environment, professional development for our associates, and a winning culture while striving to maintain work-life balance. This is all part of our commitment to providing associates with fulfilling work.
At Advenir Living, we are committed to bringing our purpose statement to life!